Board of Directors
Kathy Svanda, Chair
Kathy Svanda worked for the State of Minnesota for over 30 years in the environmental field at the Pollution Control Agency and the Department of Health. She is retired and enjoys outdoor activities, especially fly fishing and skiing. Her daughter, Kristina, has participated in the Achieve program since 1979 and currently works at the Anoka County Government Center. Ms. Svanda has been on Achieve's board since 2004.

Sandy Crawford, Secretary
Sandy Crawford joined the board in 2011, a year after her son, Jameson, became a participant of Achieve Services.
Sandy is the President of Mead Metals, a metal service center specializing in narrow width slitting of high-quality specialty metals in less than mill quantities. As Chief Operating Officer, she is in charge of daily operations at the production and distribution facility located in Shoreview, MN.  She previously was Vice President of Asset Based Lending for M&I Marshall & Ilsley (M&I) Bank. In 2010 she left banking to work for Mead Metals, her longtime client.
After earning her Bachelor of Science degree with a double major in accounting and business management from the University of North Dakota in 1983, Sandy spent her early career years as a CPA before moving into the banking and finance world in 1997.
Currently Sandy serves on the advisory board of directors for Lubrication Technologies, Inc., the Midwest's largest distributor, blender and packager of lubricants, fuels and related fluids.  Other organizations she is involved in include: the Association of Women in Metals, the Metals Service Center Institute and The Precision Metalforming Association.

John Bennett
John Bennett has a long career in banking and currently serves as vice president of Western Bank. As Mr. Bennett continues his work "building on life's resume," he is dedicated to service as well as being a tireless fundraiser; he is associated with more than 15 community giving agencies including the St. Paul Winter Carnival, The St. Paul Port Authority, the Midway Chamber of Commerce in St. Paul. Mr. Bennett also works with the St, Paul Park Conservancy and is excited to work tirelessly at improving the parks throughout St. Paul. He works with the National Football League and the Players Association. Mr. Bennett was recently recognized as Volunteer of the Year by the Midway Chamber of Commerce. Mr. Bennett has been assisting Achieve Services as a board member since 2013.

Mike Bisping
Mike has been employed by the Anoka-Hennepin school district since February of 1992 and currently serves in the capacity of vocational coordinator. Mike has been on the Achieve board since 2004. He lives in Vadnais Heights with his wife, Diane, and two children, Jordan and Mikayla. His hobbies include anything having to do with the outdoors especially hunting, fishing and dog training. Mike enjoys reading and spending time with his family at their cabin in northern Minnesota.
Pam Deal
In addition to her role with Achieve Services, Pam currently serves on Mercy Hospital's Foundation Board. Past service includes serving on the boards at Alexandra House, Anoka Ramsey Community College Foundation and St. Stephen's Church. Pam, and her husband, former Achieve Services board member Jim, are owners of PSD Holding, LLC and its subsidiaries. When not working or volunteering, the Deals enjoy family time with their six grown children, 19 grandchildren and 26 great grandchildren. They enjoy spending summertime at their lake home in Alexandria and winters at their home in Florida.
Tami Hagen
Bio coming soon!

Susan Holden
Susan Holden is a former chair of Achieve Service's Board of Directors and has served on the board since 2006. Susan is a partner and shareholder in the law firm of SiebenCarey, PA. where she has spent her career representing clients in a variety of complex personal injury and wrongful death claims. She focuses her practice in cases involving trucking and automobile accidents, product defects, construction accidents, medical malpractice, and class action matters involving privacy and data breaches. She is certified as a Civil Trial Specialist by the Minnesota State Bar Association, a distinction achieved by less than one percent of women lawyers in Minnesota.
In addition to her successful trial practice, in 2008 Susan was appointed by the Minnesota Supreme Court Chief Justice to chair the Special Master Panel in the specially created compensation process for survivors of the I-35W bridge collapse. She served as President of the Minnesota Chapter of the American Board of Trial Advocates in 2018, President of the Minnesota State Bar Association in 2005-2006, President of the Hennepin County Bar Association in 1999-2000, and has received numerous professional awards and distinctions. In addition to serving on Achieve Service's board, Ms. Holden serves on various other boards including the Board of Governors and House of Delegates of the American Bar Association, Advisory Board of the Minnesota Women Lawyers, the Assembly of the Minnesota State Bar Association, and the Boards of Directors of the Academy of Certified Trial Lawyers of Minnesota and Lakeland Public Television.

John LeTourneau
John LeTourneau, father of a son with disabilities and executive leadership coach with CO2 Partners, brings a dual perspective the Achieve board. As the father, John sees this position as an opportunity to advocate for people with disabilities. In addition, his business acumen is a benefit as Achieve moves forward in strategic plans for the future. John has a BS degree in management and finance St. Cloud State University. John understands challenges and how to create opportunities from those challenges. He is married to wife, Patti. They have two sons, Miles and Mitchell.

Joan Quade
Joan Quade is a Shareholder, Director and Practice Group Manager at the law firm of Barna, Guzy & Steffen in Coon Rapids, Minnesota. She graduated Cum Laude from Hamline University School of Law in 1987 and started with the Barna, Guzy & Steffen firm as an associate. She is licensed in both Minnesota and Wisconsin and is licensed to practice in front of all state and federal Courts in Minnesota and Wisconsin and the United States Supreme Court. She has had numerous trials and has argued cases in many of the District Courts all over Minnesota and the Appellate Court and she has also won a case before the Minnesota Supreme Court. She has taught various seminars and written many articles and has been successful in not only the many motions, trials and arbitrations she has handled, but has also been successful in assisting clients to find the best win-win solutions through mediation or other dispute resolution where appropriate.
Joan is passionate about traveling and she has written articles about traveling with kids and her girl friends from law school. Joan also enjoys participating in 5K runs. She has assembled a team from MNCREW's Women Run the Cities, she ran the Color Run with her daughter and ran the Anoka 5K Halloween Run in full costume amongst other fun events. She and her husband of over 28 years live in East Bethel, Minnesota.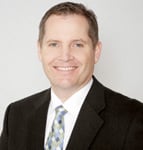 Jim Steffen
Jim Steffen is a Certified Financial Planner ™, as well as the CEO and Founder of Trott Brook Financial located in Ramsey, MN.
Jim is married to Lisa and they have two children, Lauren, and Tommy. They also have a British Lab named Dakota and a farm dog named Rope. Jim enjoys small mouth bass fishing in the Rum River, pheasant hunting with Dakota in North and South Dakota, golfing, watching the kids various sporting events, cross country skiing and spending time with family at their lake home in Minong, Wisconsin.

Natalie Steffen
Natalie has worked over 50 years in the health and human services arena. She has been on the Achieve Board since 2003.  She served 12 years on the Met Council appointed by both Governor Ventura and Governor Pawlenty. Natalie is a former Anoka County Commissioner, former Ramsey City Council member as well as a former Commissioner of the Department of Human Services. Natalie loves to travel the world, cook and be with family, she currently resides in Ramsey.
Tom Wilson
Tom Wilson, who joined the Achieve Board in 2013, is the President for Russell Herder. There, Tom is helping manage agency business, secure additional talent, and expand capabilities and services.
Tom has more than 30 years of agency experience working on accounts such as Risdall Marketing, Borden Foods, Wyler's, Hefty, Ralston Purina, Dairy Queen, K-mart and General Mills at major agencies, including Campbell Mithun, Fallon and Martin/Williams. Tom joined Risdall in 2006 and was promoted to President after six months.  Tom heads up the account management department and had worked on brands such as Akquracy, Elkay, Stylmark, Tastefully Simple and Turck.
A graduate of Iowa State University with a major in Journalism and a minor in Marketing, Tom is a mentor to students and alumni alike and served on the ISU Greenlee School Advisory Council.
Achieve Staff
| | |
| --- | --- |
| | Tom Weaver, CEO |
| | Carol Donahoe, Program Director |
|   | Jennifer Dieter, Development Director |
| | Lindsey Johnson, Human Resources Director |
| | Jim Rooker, Program Supervisor |
| | Cassie Derner, Program Supervisor |
|   | Jessica Kottsick, Program Supervisor |