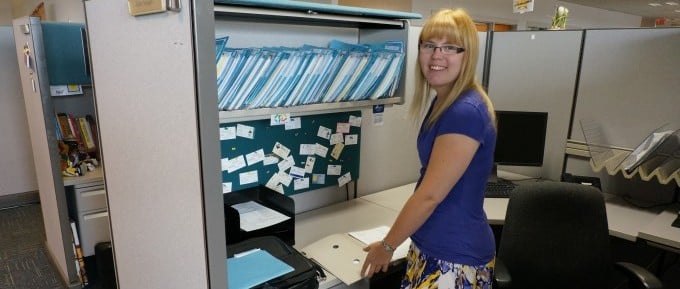 Are you a business owner or manager who is thinking of hiring an employee with a disability?
There are 54 million Americans with disabilities and nearly 30 percent of American families have at least one member with a disability. Working with Achieve can help your business grow and offer you access to a dedicated workforce, tax benefits, and positive publicity.
Why Hire a Worker with a Disability?
Cost Effective Wages. In many cases employers pay workers based on the amount of tasks completed.
Time-Effective Task Management. Workers with disabilities complete specific job tasks, freeing other employees to spend their time on more complex tasks.
Reliable Workers. A 1990 Dupont study showed that workers with disabilities rated an average of 90 percent or better in job performance. Research also shows that workers with disabilities had fewer scheduled absences than employees without disabilities.
Reduced Hiring and Training Costs. Training is provided by Achieve job coaches at no cost to the employer.
Tax Benefits. There are several tax incentives available for businesses hiring workers with disabilities. These include the Work Opportunity Tax Credit, the Disabled Access Credit, and the Architectural Barrier Removal Tax Deduction.
Improved Public Perception. 87% of consumers report that they would prefer to give their business to a company that employees people with disabilities.
Increased Workplace Morale. Employers report that workers with disabilities increase the work ethic and morale of other employees at the workplace.
Latest Video About Achieve Business Partners
Work We Do in the Community
Over 50% of Achieve participants work in the community. We match available jobs to the workers whose abilities and interests fit the requirements and offer training and coaching to ensure they are successful. Workers are available from only a few hours a week to every day in a work week, depending on your company's needs. Some of the jobs we have done recently include: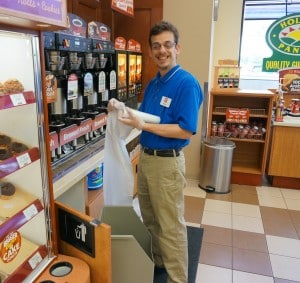 Cleaning/Janitorial
Clerical
Data entry
Shredding
Stocking
Sorting
Mail delivery
Manufacturing
…and more!
Work We Do  In-House
Achieve has a full-service workshop in Blaine with capabilities to pick up and drop off contracted work. We work with businesses to provide accurate and efficient completion of a variety of jobs. Achieve maintains a high level of standards for work quality an can offer competitive pricing to your business without jeopardizing quality. Some of the work we've done recently:
Packaging
Folding
Shredding (with confidential area available)
Labeling
Collating
Stapling
Poly-bagging
Heat sealing
General assembly
Envelope inserting
…and more!
Testimonials About Achieve Workers
"Achieve is very good. They care about their clients and the businesses they work with. They want to make it a win-win situation." -– Kim Leroux, Owner, Lindwood Country Store
"Plasti Dip International has been using Achieve Services for many years and can rely on its participants to get the job done accurately and on time. As an important business partner they are a cost effective, reliable and trustworthy resource. It makes good sense to use Achieve Services." — Scott Haasl President, Plasti Dip International
"We have used Achieve Services for several years to sort and package gaskets that we die cut. They are a great resource to have orders completed in time for us to meet our customer's demands. Achieve is always reliable with their turn-around time and excellent quality. We can communicate our needs and quality parameters with the staff. The costs are considerably lower by having Achieve do our secondary sorting operations that if we were to try and perform this task in-house." -– Scot Pauly, Production Supervisor, Nott Company Rubber Fabrication
Request More Information
Interested in finding out how you can hire an Achieve worker? Contact Pete Schlichtmann: pschlichtmann@achieveservices.org or 763-717-7840.